Happy to say I will be attending the 2nd annual Healthy Living Summit in August.  I've never been to Chicago, so if anyone knows of places to eat and visit, please let me know.
I came home just in time to purchase my ticket Wednesday night after Zumba class and a 2 mile run.
Loving my new Yoga top, purchased for a measly $1.99 @ Old Navy. Woohoo gotta love that store; the tank kept me nice and cool during Zumba.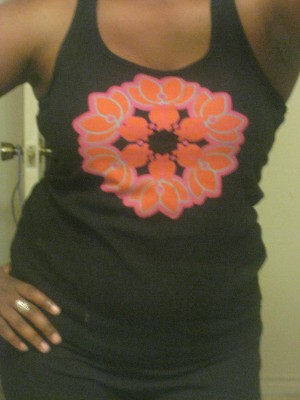 Freaking out…
I've been slacking in the running department lately…shame on me. I'm running this 5k with Kyra from A Foodie Gets Fit on Saturday for "Run for Retrievers"; can't wait to meet her in person.  I'm focusing on fun rather than time, but I know I may change my mind at the last minute before the race begins.
Snack Attack.
Last night called for a late night smoothie since my body is craving fruits. Some weeks I go heavy on veggies but slack on fruit; not on purpose.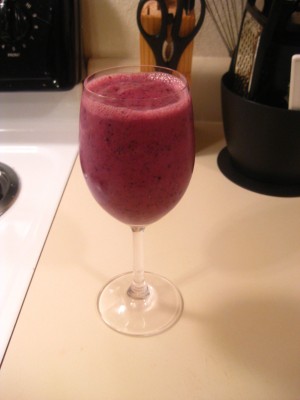 My smoothie contained:
1 cup strawberries
1 cup blueberries
1 cup almond milk
1 packet Amazing Grass Green Food
 Happy Friday.
Related posts: