Finally… a nifty meal that's perfect for the chilly weather.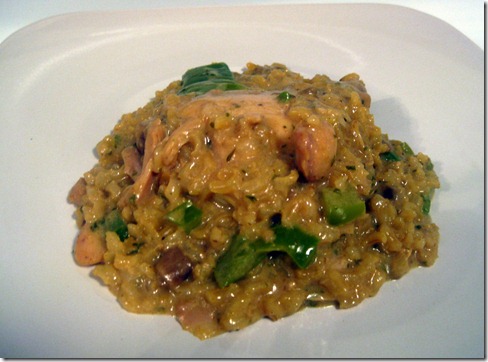 Ingredients:
Four skinless chicken breasts
1 can fat free cream of mushroom soup
1/2 bell pepper chopped
2-3 cups brown rice
seasonings (salt, pepper, garlic, oregano, curry powder) – I usually don't measure, I dump!!  
Directions:
Place thawed chicken in crockpot, pour cream of mushroom soup on top, add seasonings of choice, cook on low for 4-6 hours. Last but not least add your cooked brown rice to the mixture.
Ready to serve!
What's your favorite meal when the weather gets cool?
Related posts: