If I had a "bucket list" I could mark off: Yoga on a baseball field!! I may need to create my bucket list now.
Chevy  invited me out  to another fun event on Saturday: Chevy Women's Yoga Series.
Remember back in March when I participated in the Chevy Girlfriend Getaway;  I do miss test driving the Malibu.
My best friend Kirstyn joined me for 'Hot Yoga' on the outfield, sweat was dripping before we even started.  Kirstyn's sister works for Chevy, so she came out for yoga too.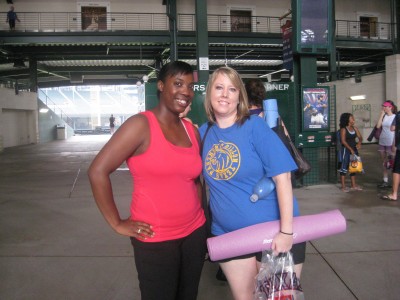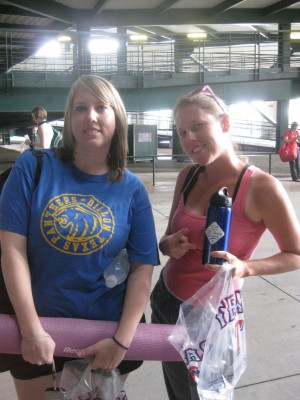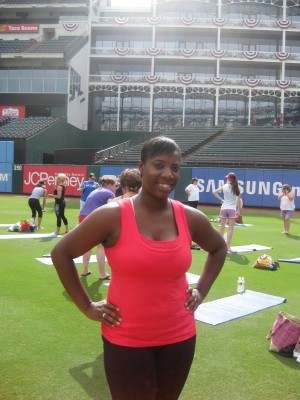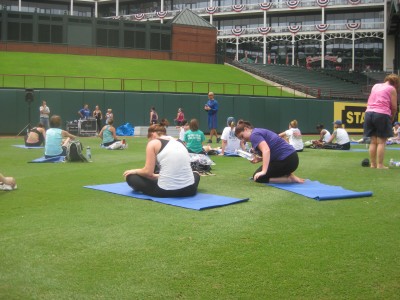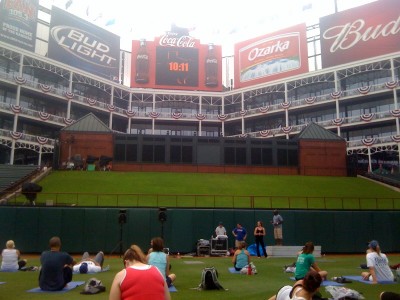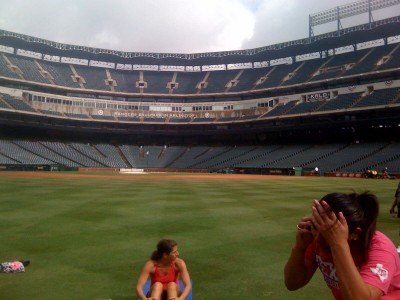 Delicious fruit and yogurt bar after Yoga.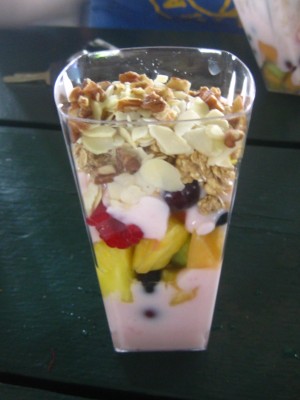 Not to mention a great swag bag: free yoga mat, water bottle, keychain… plus free tickets to a home game. 
I'm ready for that home game later this month with Chris, he was stoked about the free tickets.
What fun things happend to you over the weekend?
{ Comments on this entry are closed }