I was happy I did not spend all day and night at work. The Board meeting let out around 7:00 and that was better than 8:30.  I don't think anyone wants to spend that much time at work. Thankfully Board meetings are once a month.  Today went by super fast and I think I'm getting nervous as the week ends. I start my new position next Monday. I think it will be crazy doing two jobs, having two offices but the extra income is a bonus.
Breakfast: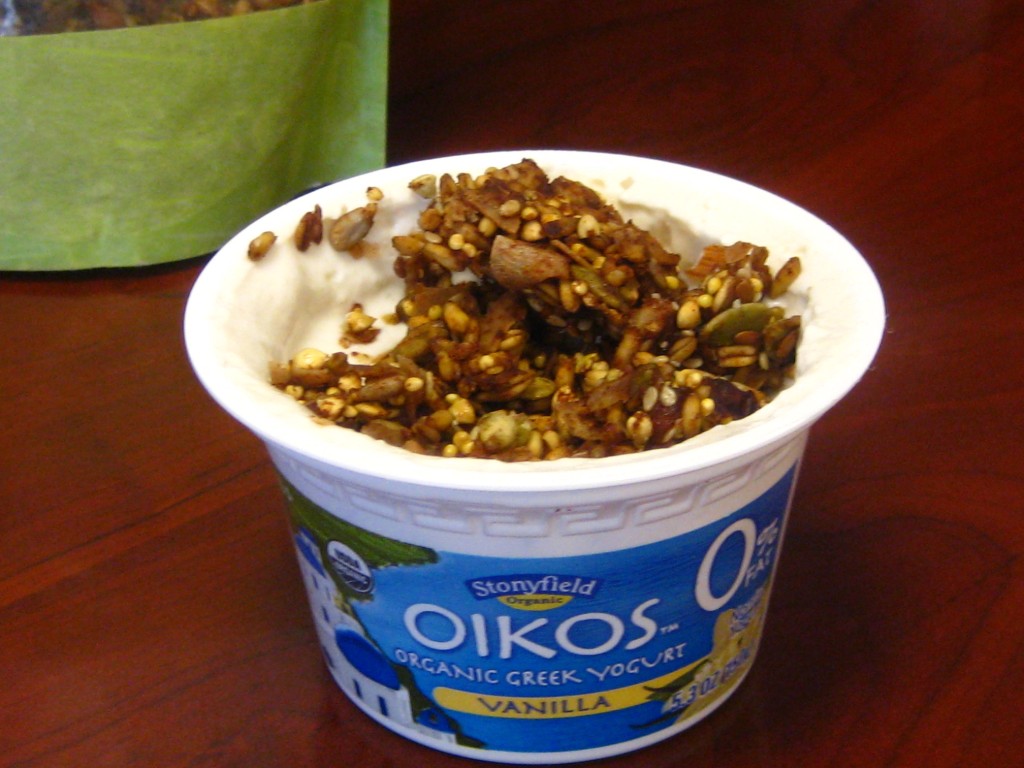 Greek yogurt and granola
Snack Time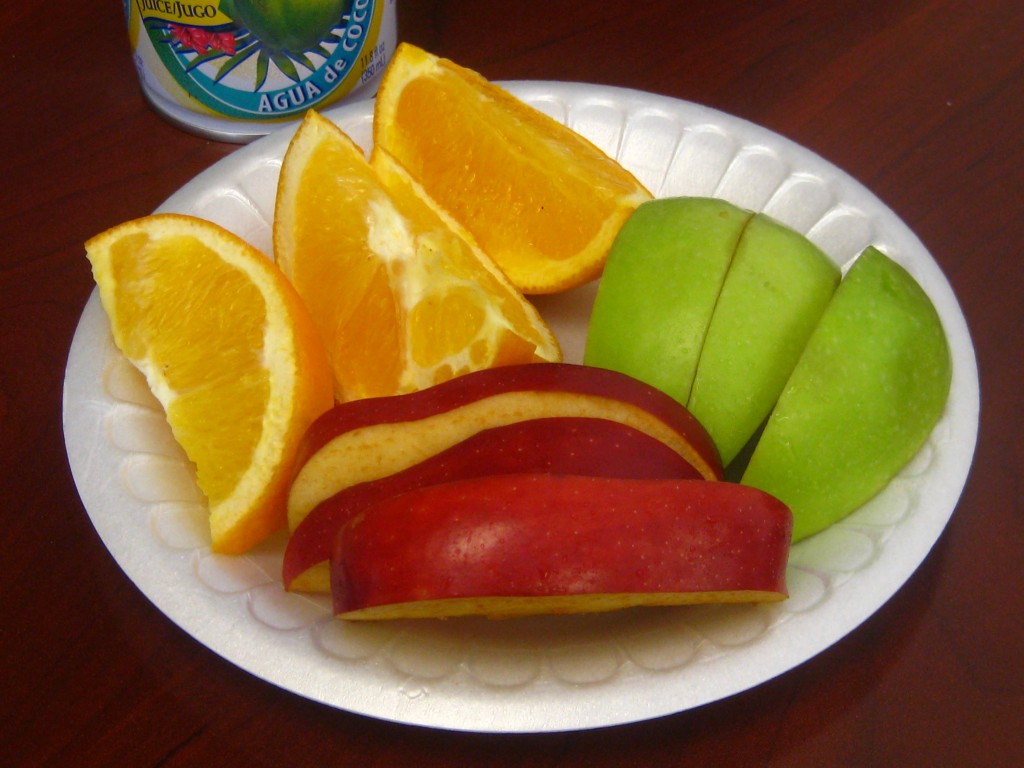 Orange, apples and Coconut water
I was feeling this lunch today, considering I'm a wimp and it was freezing outside…maybe just myself being silly. I can't believe snow is in the forecast for later this week…Crazy Texas Weather!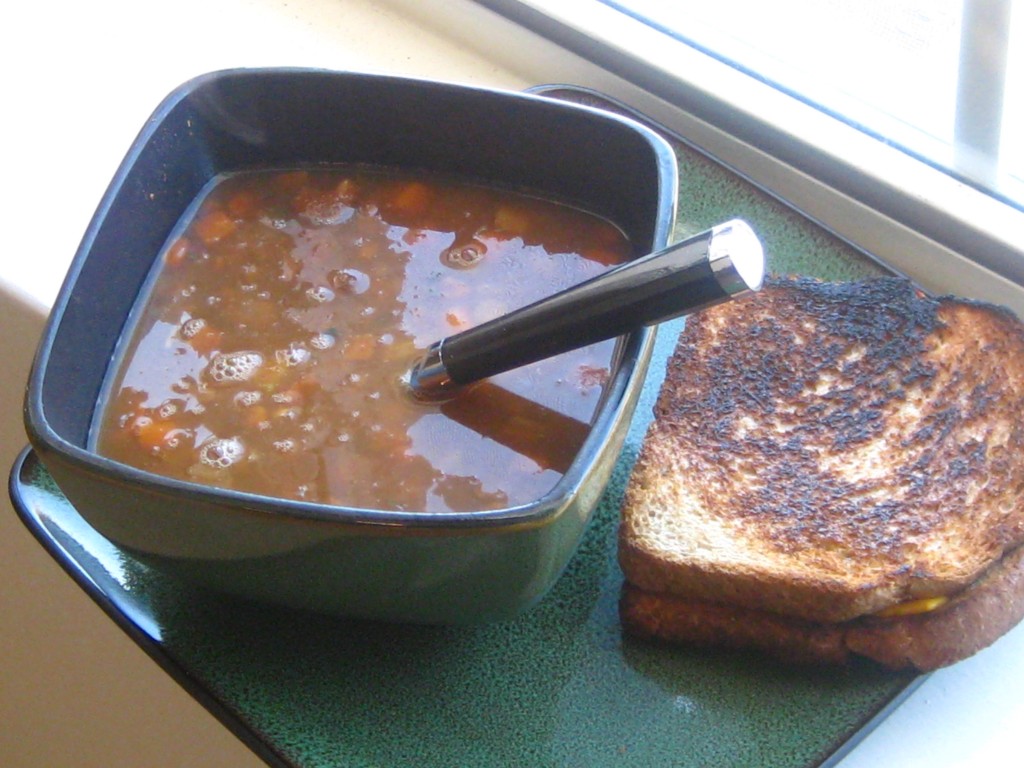 Lentil soup and spicy grilled cheese
Dinner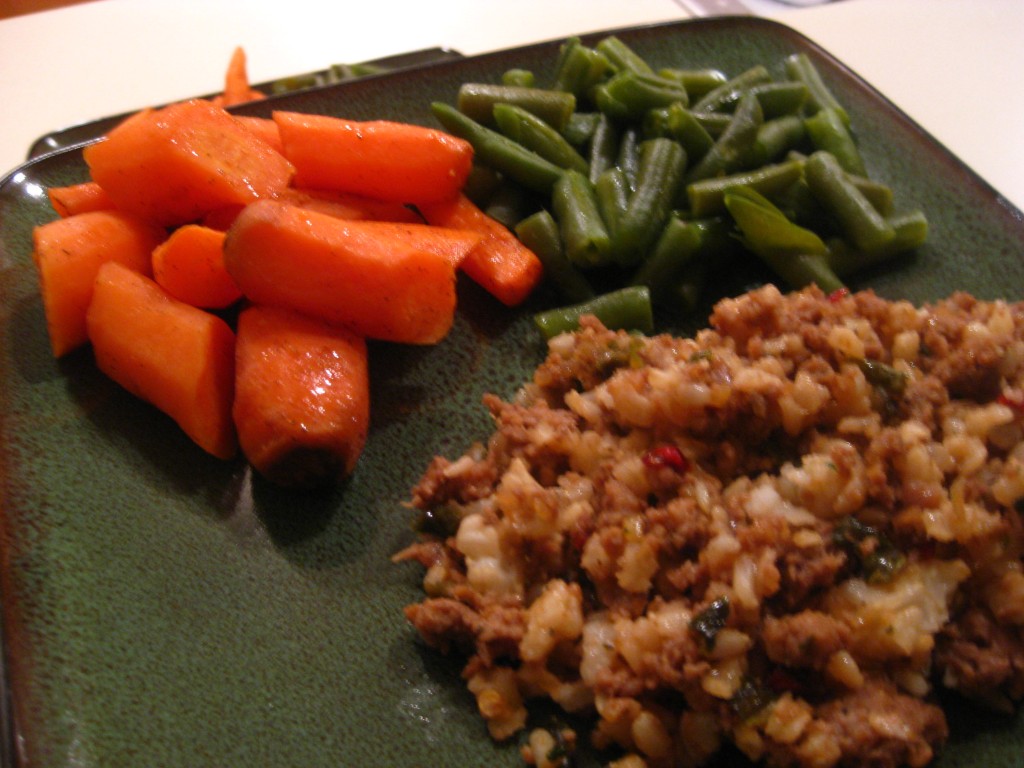 Roasted carrots, steamed green beans
I really loved the rice and grounds (meat free) mixture!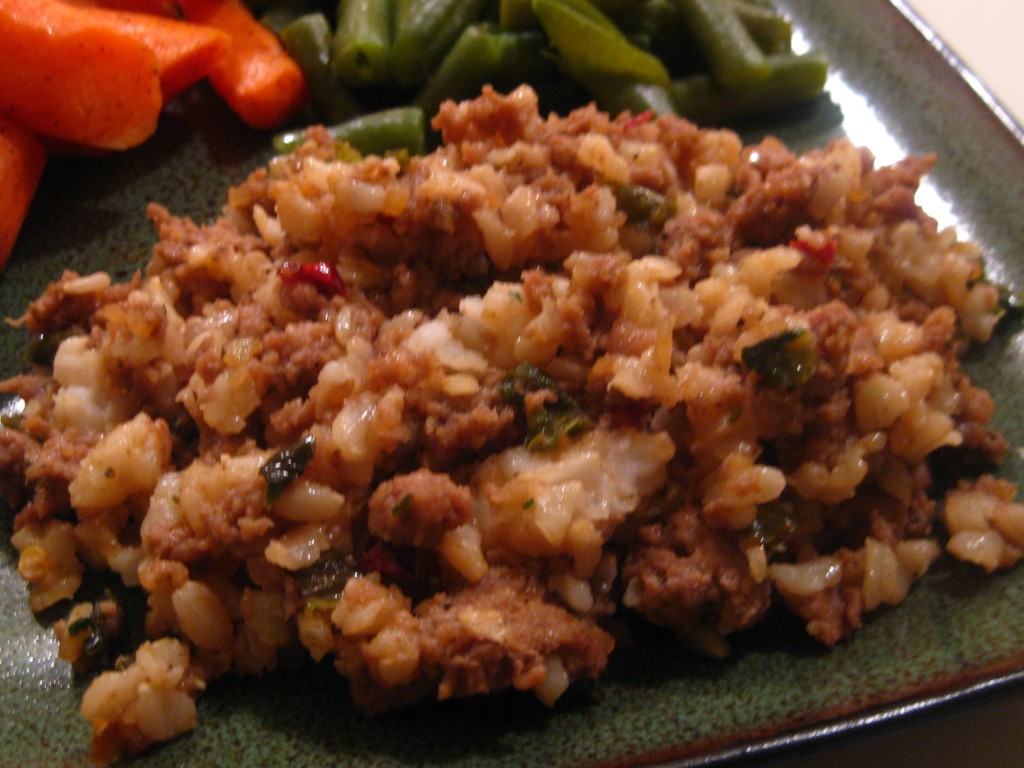 Quorn Grounds, seasoned with spices and tossed with brown rice. Yum
The Ultimate Vegan Dessert
No picture…I gobbled the brownie up before I remembered to snap a shot. lol

I made Vegan Black Bean Brownies from Happy Herbivore for a bake sale tomorrow.  You know  I had to make a small test batch to make sure they were yummy…they were.
Night,
Nicci
Wednesday Giveaway… Be on the Look Out!
Related posts: