I need something delicious to make this Thursday a good one. Seriously, it's my first day back to work from vacation but at least it is almost the weekend. My only reason for returning this week is to finish up board packets for next weeks meeting. snooze fest.
My day started with a delicious Vega Choc-a-lot Blueberry Smoothie.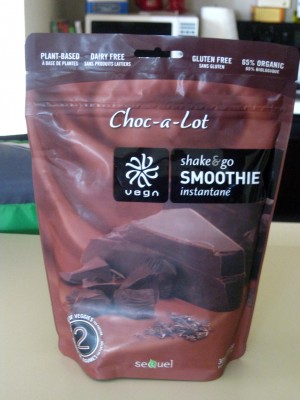 I added frozen organic blueberries to the mix, to get my daily fruit on! The mix calls for water but I'm all for adding almond milk to my smoothies.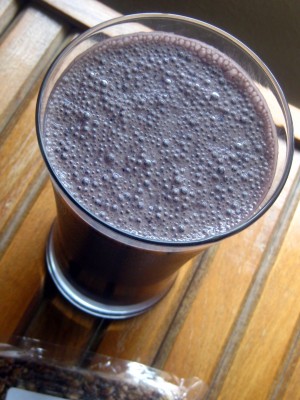 The Vega shake and go is from my HLS swag bag. love.love.love.
Angela's Empower Glow Bar….amazing. I've never tasted a granola bar like this one before. I need to order this bar asap!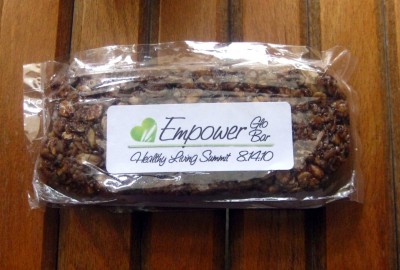 Still hungry, I couldn't help but eat cereal with chia seeds and granola added in.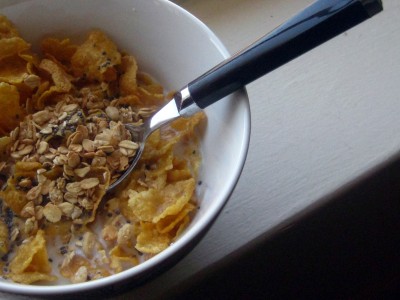 (Hello- it's definitely time for a grocery shopping trip after work)
Currently working my pedometer from my HLS sponsor, planning to count my steps today. I know I do more sitting than walking during the work week but I'd like to see exactly how many steps during my 8-5 office job, I'm getting in.
Recap time from the Healthy Living Summit!!
"Cooking Ethical Meals on the Cheap" was a great presentation by Evan of Food Makes Fun Fuel and Lin from Tea Time with Lin.
Now, that I'm back to eating meat occassionally, I'm trying to incorporate more organic, cage free and grass fed products in my life.
Here are some of my notes from the session.
Eggs- cage free
Dairy- look for milk free from rBst, store brand organic is reasonably priced just as name brands
Poultry- buy free hormone, whole birds, or meat on the bone
Fish- wild fish nutritionally better
Money Saving Tips $$
Buy directly from farmers, usually inexpensive
Healthy Meal Ideas
Roast whole chickens and store in containers for the whole week
Buy all natural, grass fed beef to make your own burgers
Buy fish in season
Buy meats in bulk and freeze excess
Eating on a budget
Grow your own herbs
Grow your own veggies

 
www.localharvest.org- for local food/grass fed in your area
How do you practice ethical eating?
Related posts: