I definitely had a crisis last Friday afternoon, after checking my email to see a reader say "where has your blog gone… I just discovered it?"
I freaked out, for a moment and then I immediately called my hosting services.  After some frustration and tearing up, on the phone with a customer service agent, my domain was fixed.
I started tearing up while thinking about all the posts, comments and fun moments I've shared on the blog, with friends and family.  Apparently, the developers at Go Daddy said a  plug-in may have locked up my blog post, all side bars were still visible.  Scary thing  is, I haven't logged into my dashboard in weeks or updated plug-ins. I can see all past and present blog posts through Google Reader, so what was the deal?  I've only updated the blog earlier this week,  through Windows Live Writer and now I'm scared to use writer again…Eeccck!
Last week I mentioned, I planned to save money this year. I'm excited to say, I am now "car payment free" meaning more money in my pocket to save!
Food from last night:
Roasted Rosemary Sweet Potatoes over Rice and Grilled Pork Chops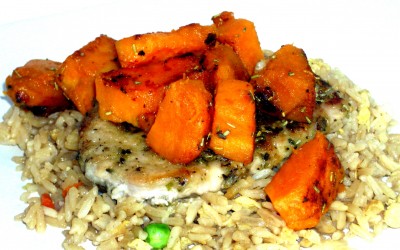 I love cooking with rosemary and adding it to omelette's, pasta sauces and seasoning meats.
Welcome Back!!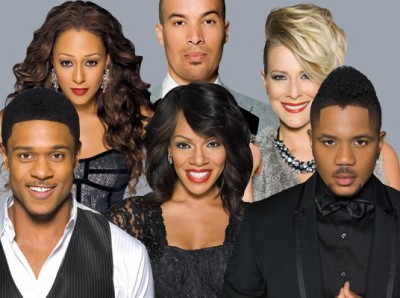 Please excuse my spammy tweets last night, but I was too excited for the season premiere of  "The Game".
I've loved this show from season one and was very disappointed in the CW network for cancelling it, but BET listened to the dedicated fans and brought this show back to TV, after almost two years of being off the air. Now, if only we could get Girlfriends back on the air…then everything would be fabulous.
Early Bird Fitness:
Have a great Hump Day!
What are your favorite herbs and spices, that make it into your daily dishes?
Any old TV show you would love to see on the air, one last time?
No related posts.