New Years Eve rolled around I was able to get a little crafty for the occasion.  I was ringing in the new year, but  also celebrating my cousin's birthday.  This was the perfect time to make a fun masquerade mask.
Midnight Masquerade!
I checked out my favorite store, The Dollar Tree, for inexpensive craft materials.  Kirstyn came over later and we got started on designing our masks.
Materials used:
$1Store feathered mask
$1Store glitter glue
rhinestones of any color ($3 a pack from Hobby Lobby)
chopstick  ( we scored last minute, finding some in my kitchen drawer)
hot glue gun (borrowed from a friend)
Total: $5 Masquerade Mask!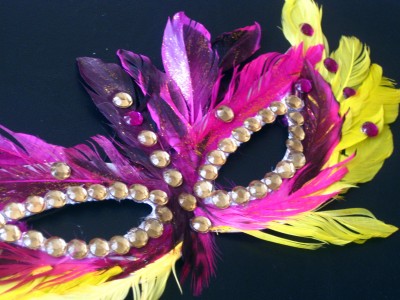 Good Times!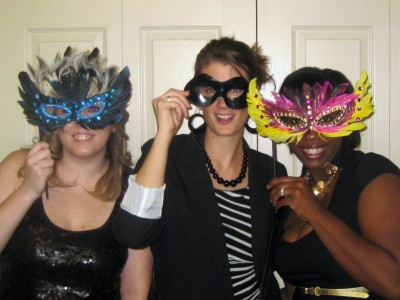 My favorite craft blogs:
My next craft adventure will be crocheting again and making a tunnel scarf.
What was your last craft adventure?
Have a great Monday!!
No related posts.