I felt like a zombie, being stuck indoors from all the snow, but I broke free from cabin fever earlier today!
Kirstyn called to say a huge snowball fight was taking place, at the town Square. Sadly, by the time we arrived…it was no more.
We were the only three people at the Square, Kirstyn, her friend Dana and myself. 
We walked across the snow to Jupiter House Coffee to warm up and eat muffins with our latte's, mocha's and chai tea.
Later we had the idea to go sledding.  Luckily, I had storage containers & we popped the lids off and went ''hill searching!''
Kirstyn's friend, Dana, modeling the fabulous blue lid!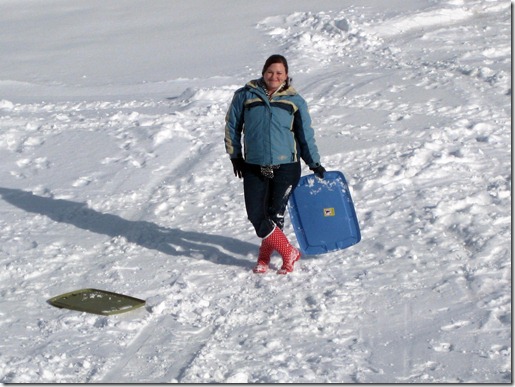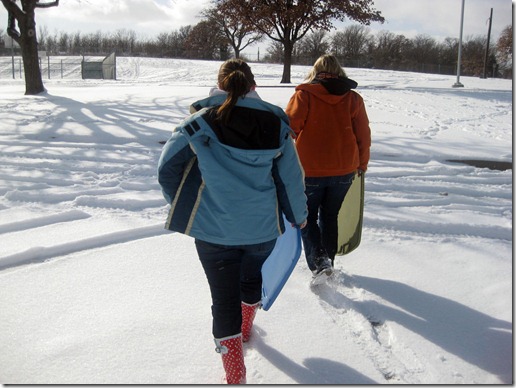 Let's DO THIS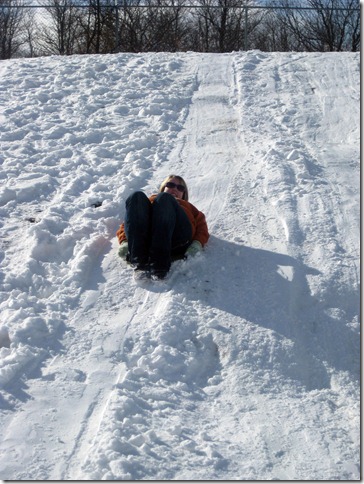 Sliding fast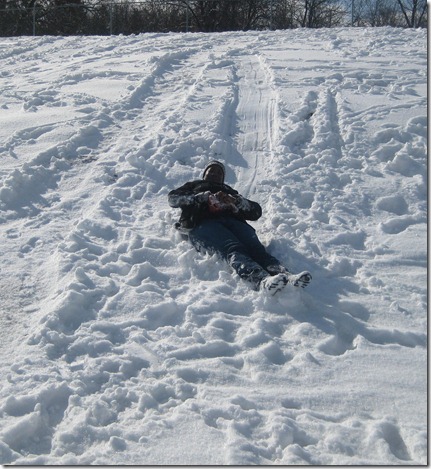 Sliding…..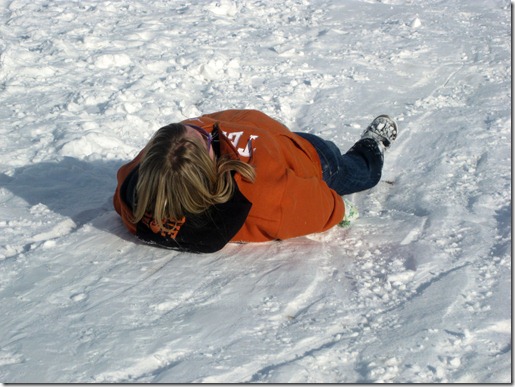 And…crashing.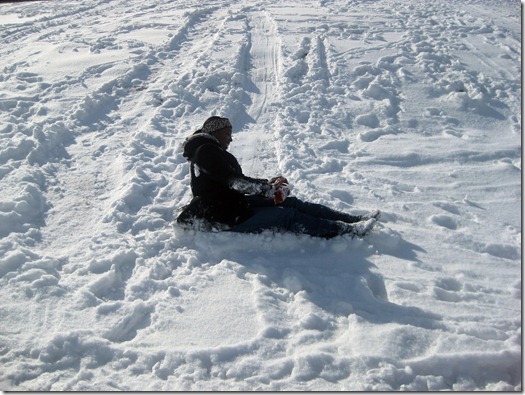 Super fun day acting like kids again.
So happy my best friend, Kirstyn, pulled me out of my cabin fever today!
Related posts: