I'm so happy Friday has come and the work week is over.  Chobani yogurt and fruit is just what I needed to get the work day flowing.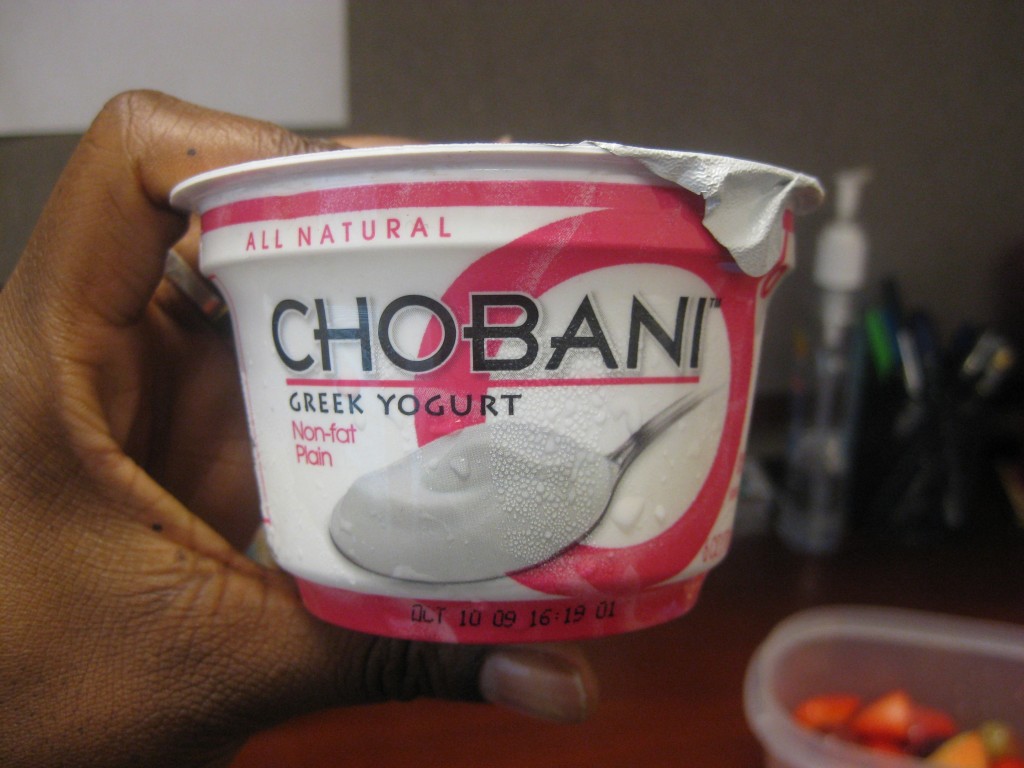 Along with a big bowl of fruit: grapes, strawberries and apples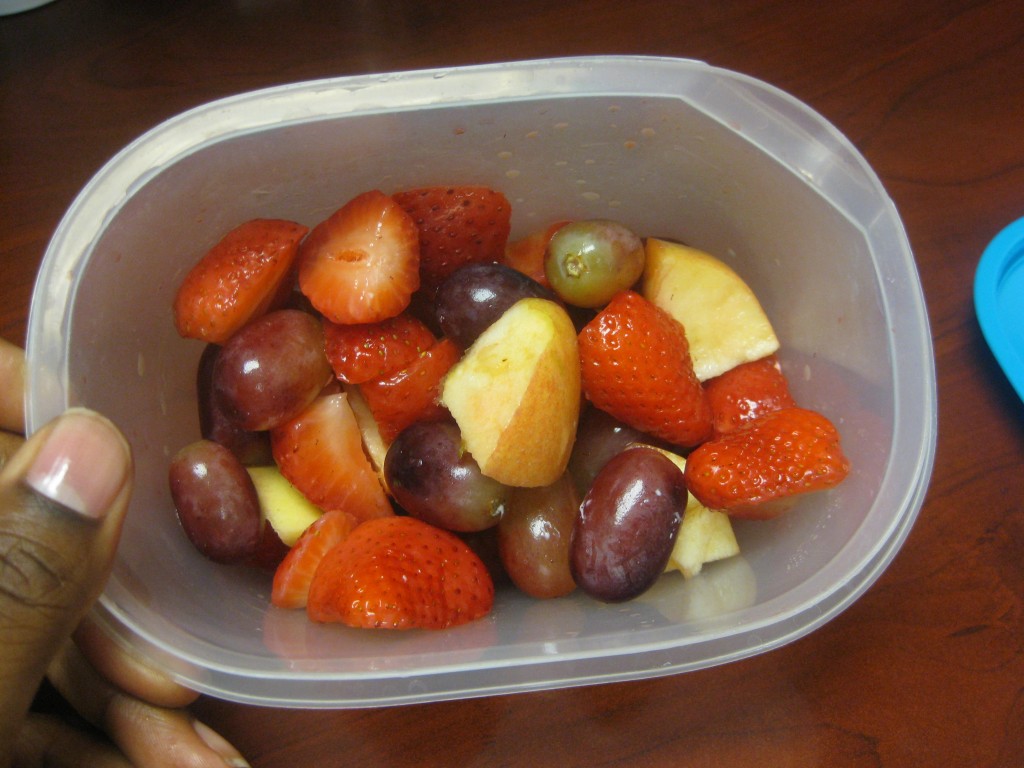 Snack time: 2 mini apple cinnamon PURE bars.  This raw fruit bar tasted great. I may go buy some for lunch next week.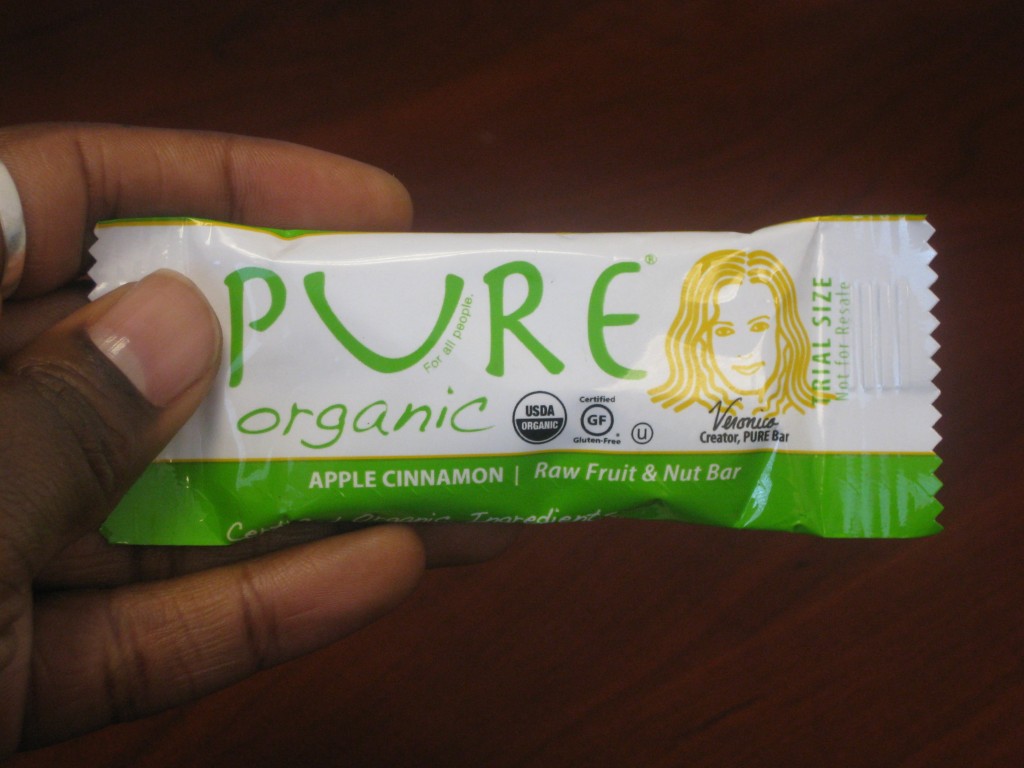 Since I had a late breakfast and a bagel with cream cheese (not pictured) I passed on lunch.  That's when I had another PURE bar
Chris and I hadn't had tacos in awhile, so I whipped up a fast and easy meal for dinner.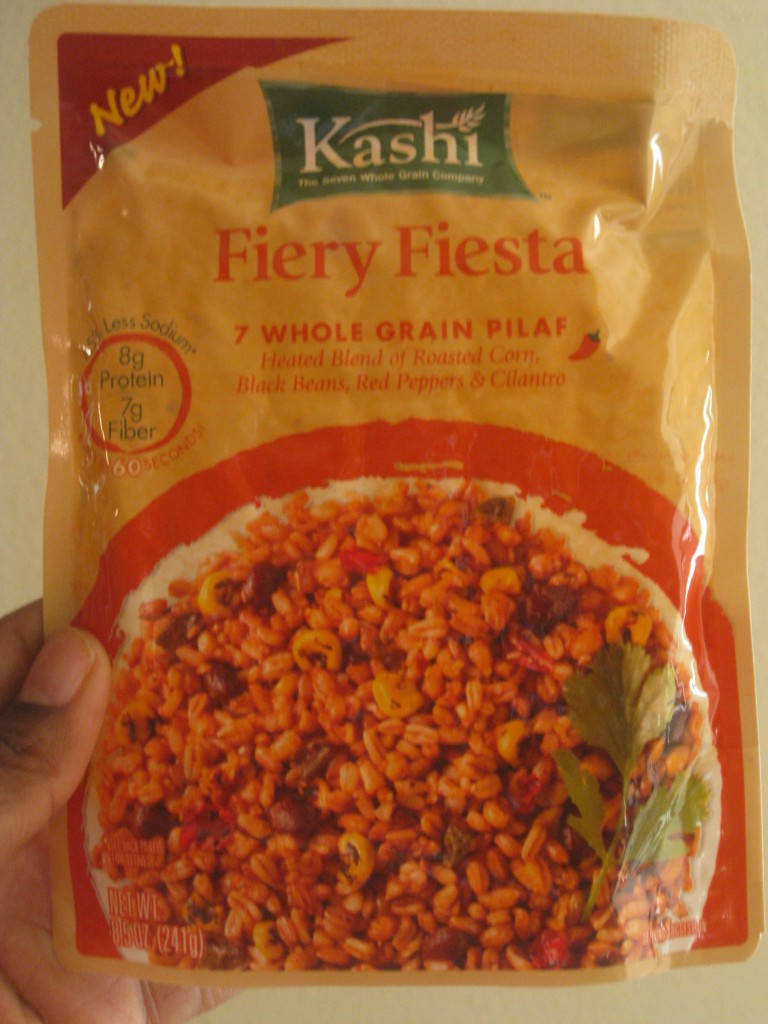 Easy 90 second Fiery Fiesta Pilaf with black beans.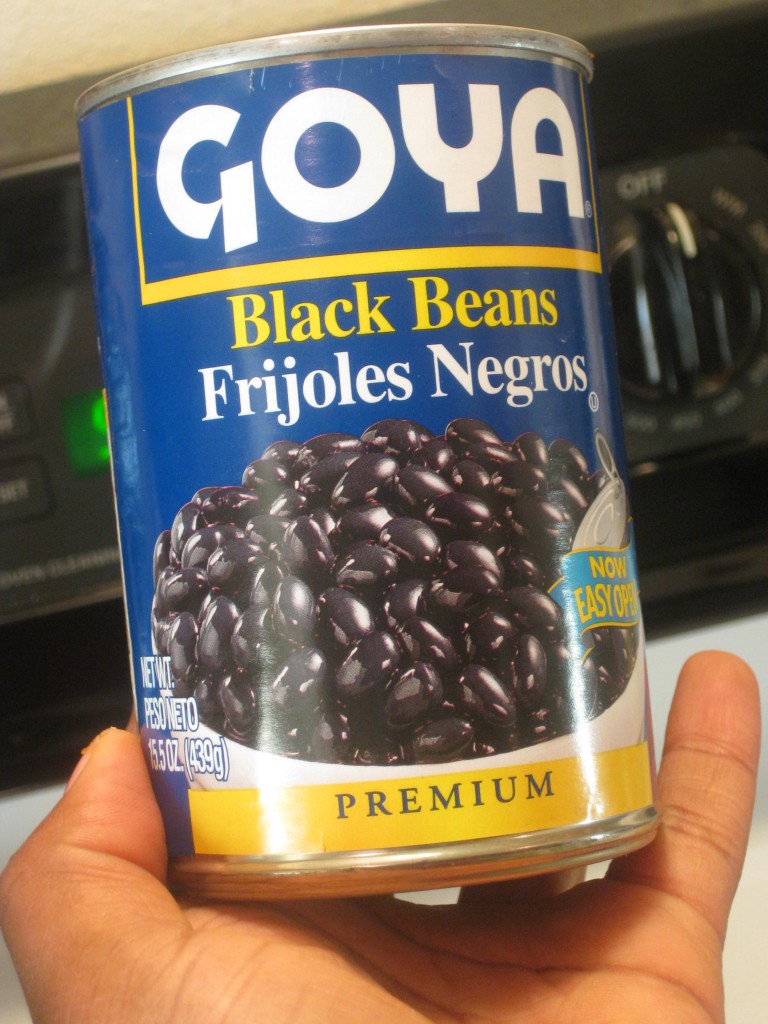 Of course I needed some fruit.  I had been craving grapes all day at work.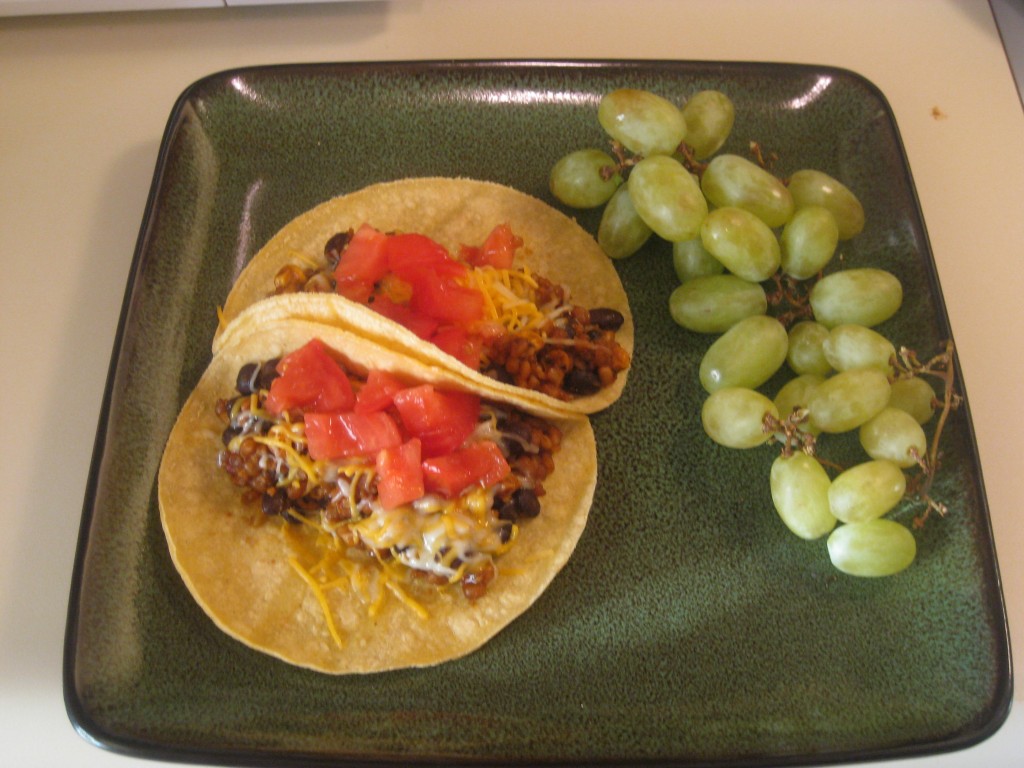 A delicious vegetarian meal at home.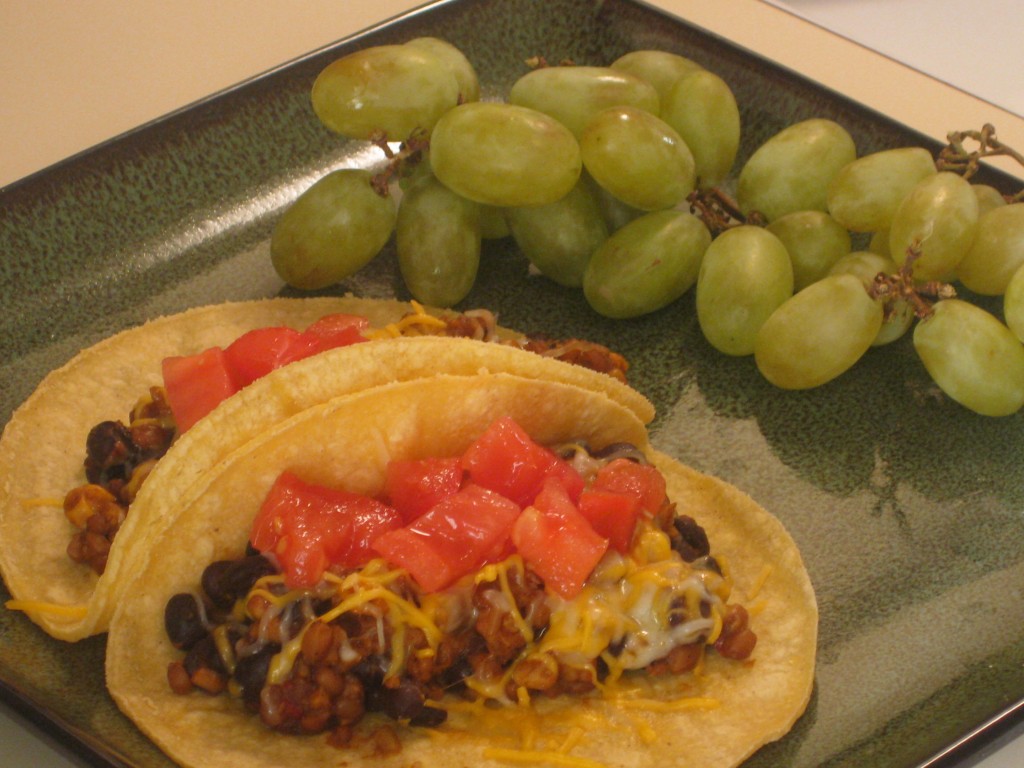 Gotta Love Fridays and Tacos.
Things To Do:
Put away Laundry
Watch Ugly Betty
Workout
Have a relaxing weekend with family and friends
What's your favorite taco recipe ?
What are your weekend plans?
Follow up Friday: Lexi@The Ramblings of a Health Student has an awesome Birthday giveawy…so many goodies.  Please stop by her page and enter.
Related posts: