Working two different positions at work is going great so far. I've been quite busy so excuse my absence from updating and reading.  I also did not feel the need to update the blog and bore readers with repeat meals.
Last night, I used virgin coconut oil to cook YUMMY chicken.
Yes! good ole fashion fried chicken.
The Way to a Southern Girl's Heart
I've eaten 80% clean this week besides gobbling up the strawberry bread.  I have to say I rarely miss fried foods, but I can't resist the smell and taste of fried chicken.
My first time cooking fried chicken and it was a success!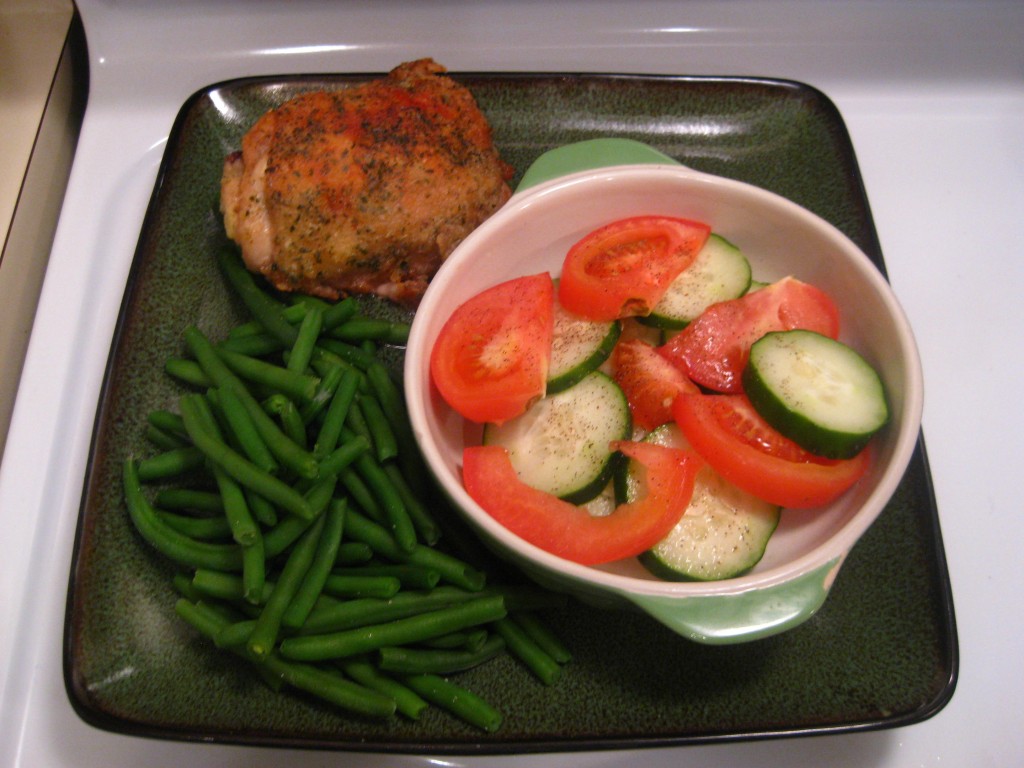 Chicken, green beans and a tomato/cucumber salad
French Toast on a Saturday
Ingredients:
1 egg
1 tsp cinnamon
1 tsp vanilla extract
1/4 cup Almond Breeze
1 banana
Drizzled with agave nectar
Fitness:
A 3 mile run courtesy of Missy, in the cold. I initially bundled up for a quick walk in the park, but she insisted on running.  I left the camera at home but here she is afterward relaxing on the couch.  She's got a sheet, we let her sit on…too much dog hair!
Can you tell she is tired?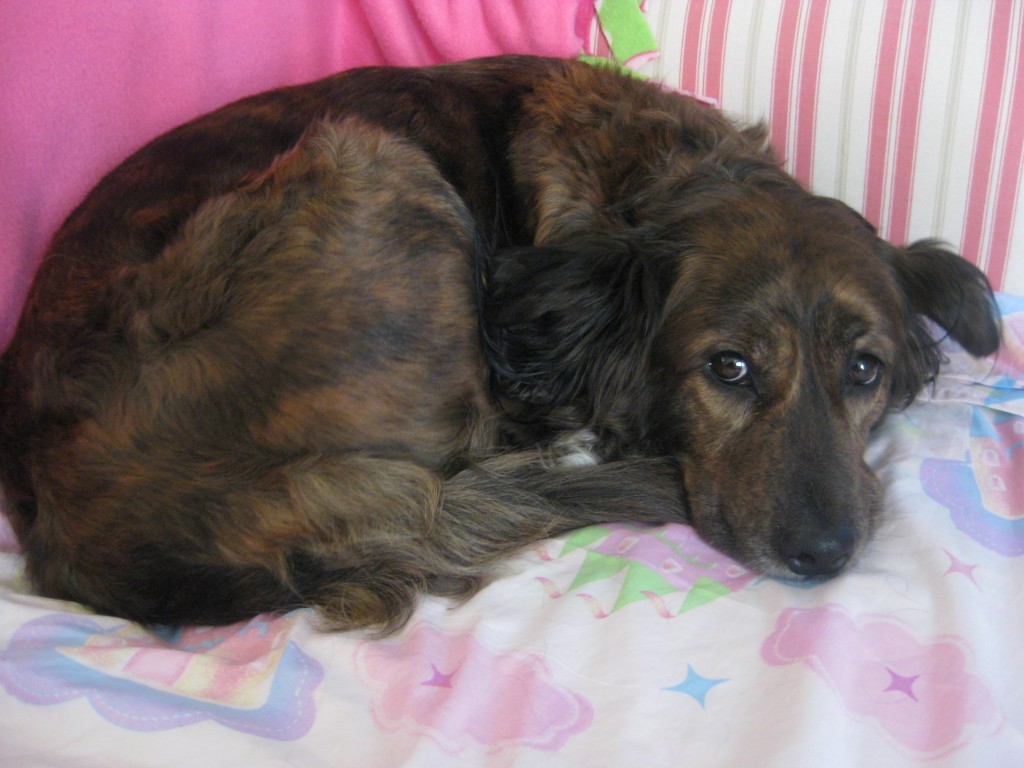 Have a great Weekend!
Any Super Bowl plans, who are you cheering for tomorrow?
Related posts: