Today is a SNOW DAY here in Texas! Meaning my office is closed and hopefully Friday too, in order to have a fabulous 5 day weekend!  I only hope that the snow does not ruin any weekend plans.
This weekend Chris and I will be attending the Vagina Monologues.  The Vagina Monologues is part of an amazing global movement called V Day. www.vday.org. 
It addresses violence against women and children. We went to the play last year and it was humorous but also some monologues were sad.
Extra Bonus: RENT is being performed on stage by our local community college.  Chris and I are going with a group of friends on Friday. I love this musical… I've got all the songs on my ipod, cd in car and the movie.
 I tend to break out the RENT soundtrack when I have parties…all the straight people tend to leave. Wait! maybe that's why I have few straight friends attending my parties.
What to eat on a snowy day…something warm.
Breakfast: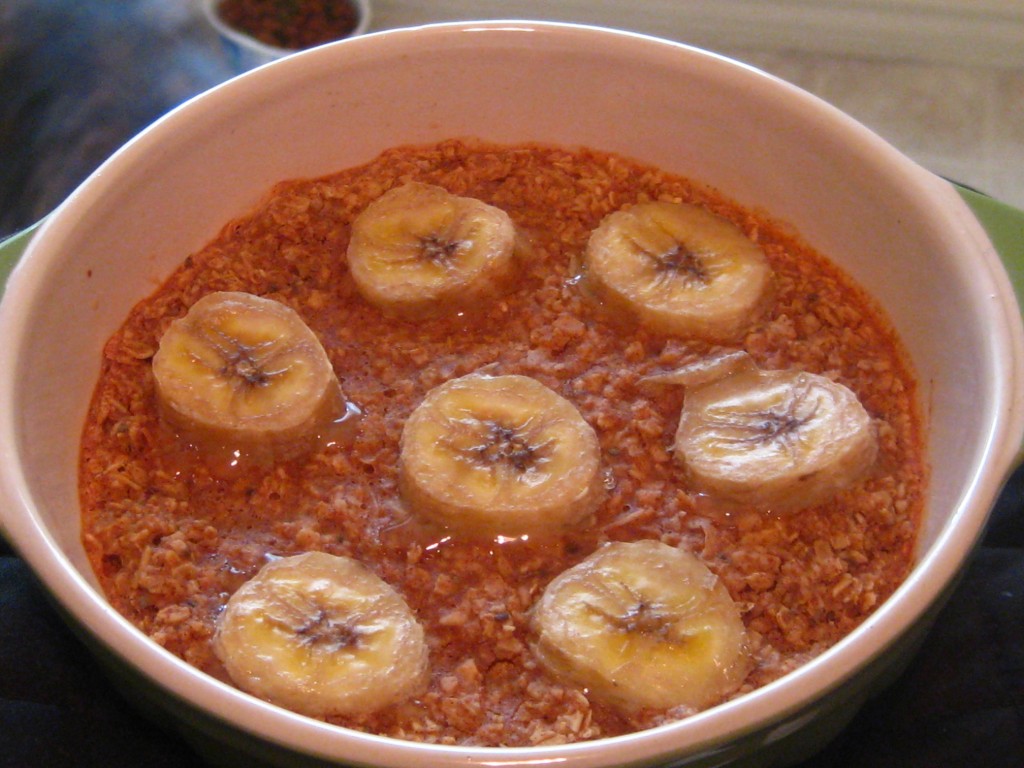 Baked Oats with Banana
Missy always pops up when she smells something cooking in the kitchen.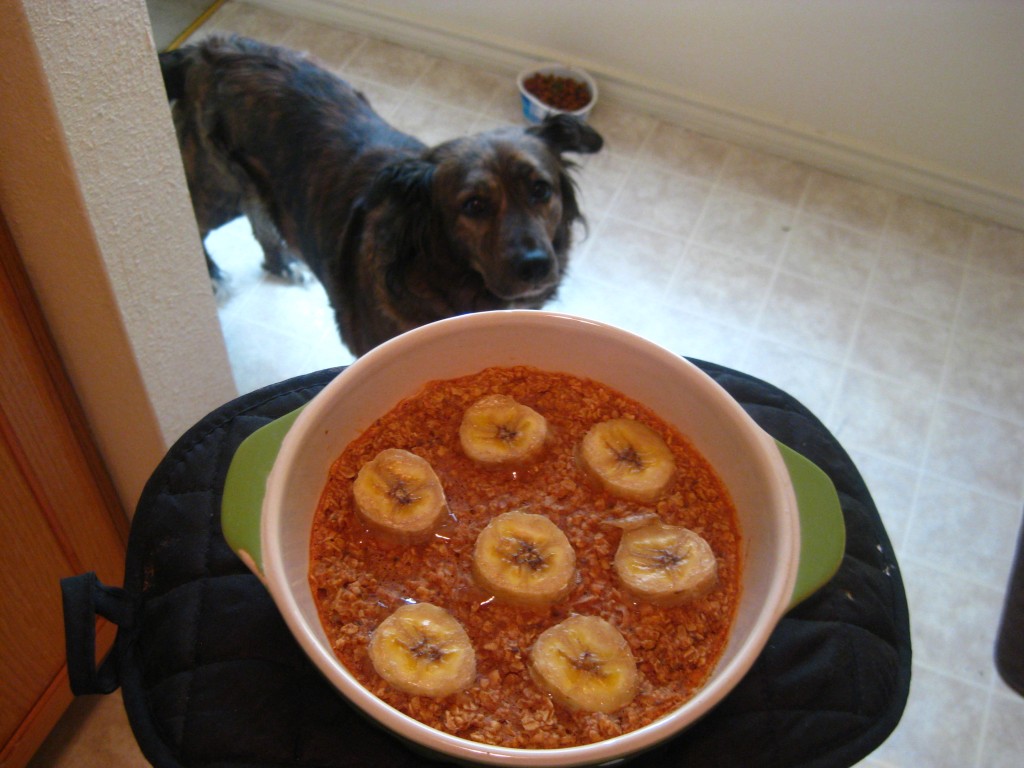 Agenda in the snow:
30 Day Shred- (I don't run in the snow, so no 2 miles)
Post office – mail packages and V-day cards
Grocery store
Cleaning
 I might as well take advantage of this day off and get things rolling.
Anyone stuck indoors or having to work in the snow? What's your snow story?
 Vitalicious asked me to share their new giveaway with my readers.  I know diamonds are my best friends!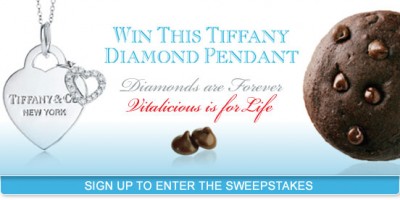 While Vitalicious' nutrient-packed, 100-calorie VitaTops and VitaMuffins are the perfect gift all on their own, they are sweetening the deal with a genuine, diamond-studded Tiffany Pendant valued at $800! This is going on through February in honor of National Heart Month and Valentine's Day:
To enter, visit http://www.vitalicious.com/diamond-sweepstakes.html.
Even if you don't win the Grand Prize, you will be automatically entered to win one of 150 one-monthsupplies of VitaTops!
They'll notify winners in March.
Have a great Thursday!
Related posts: