Happy Saturday! I'm spending my Saturday cleaning the apartment and catching up on Grey's.  I'm talking seven episodes behind and a dvr pretty full at 85%. Ouch! 
I had some marinaded tofu in the fridge and figured it was time to eat; baking spicy & hot BBQ tofu.  :) Plus, sweet potato fries that got a lil too crisp.
Lunch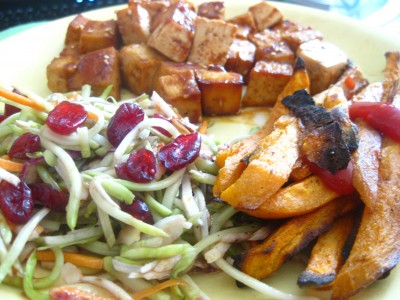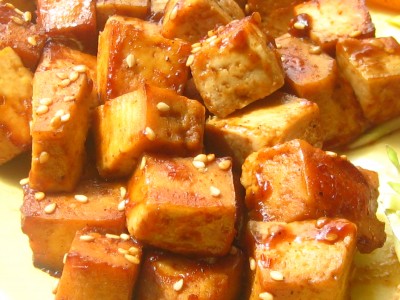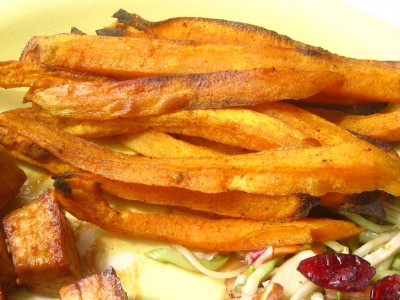 Rainbow slaw paired with the best Watermelon Vinaigrette from my last Central Market trip.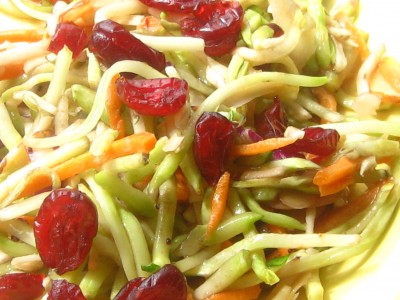 HAVE A LOVELY SATURDAY!
Related posts: