I'm doing this a little backwards but I'm starting with Sunday instead of the events of Tuesday thru Fri.
That's how I want to roll….
This weekend, I went to Pride with my good friends Mike, Jeremy and Steve!!
Mike and I finally made our shirts….3 years later. ha-ha
LOVE EVERYONE
Our shirts were the bomb, everyone loved them as we walked the crowds.
Everyone knows ''Every gay man needs a FIERCE accessory!''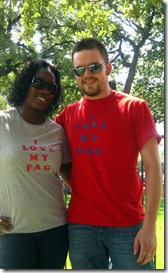 *disclaimer* Some do take the ''F'' word and use it in a negative way, but as a fabulous hag, I've been given permission to use it in a positive way.
Plus, I don't like to be called a ''fruit fly'', I learned that new term last week…
Dallas 2010 Pride Parade begins….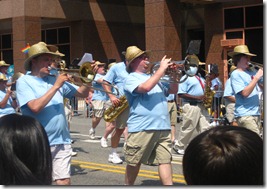 Hottest parade I've ever been too.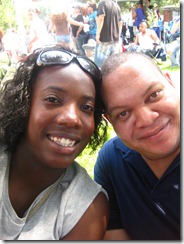 My other best friend Jeremy
And his guy Steve…who kept throwing his tall body over me on purpose for beads. (It's on next year) We'll see who gets the most beads.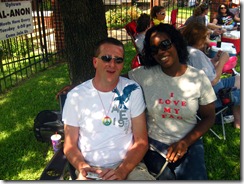 Fun in the HOT HOT HOT Sun
I can't wait for our next fun event in Oak Lawn, which is the Halloween Block Party.
What fun things happened in your life this weekend?
Related posts: