I couldn't wait till Noon, I needed a PB&J sandwich for breakfast.
Along w/ a glass of milk and orange slices.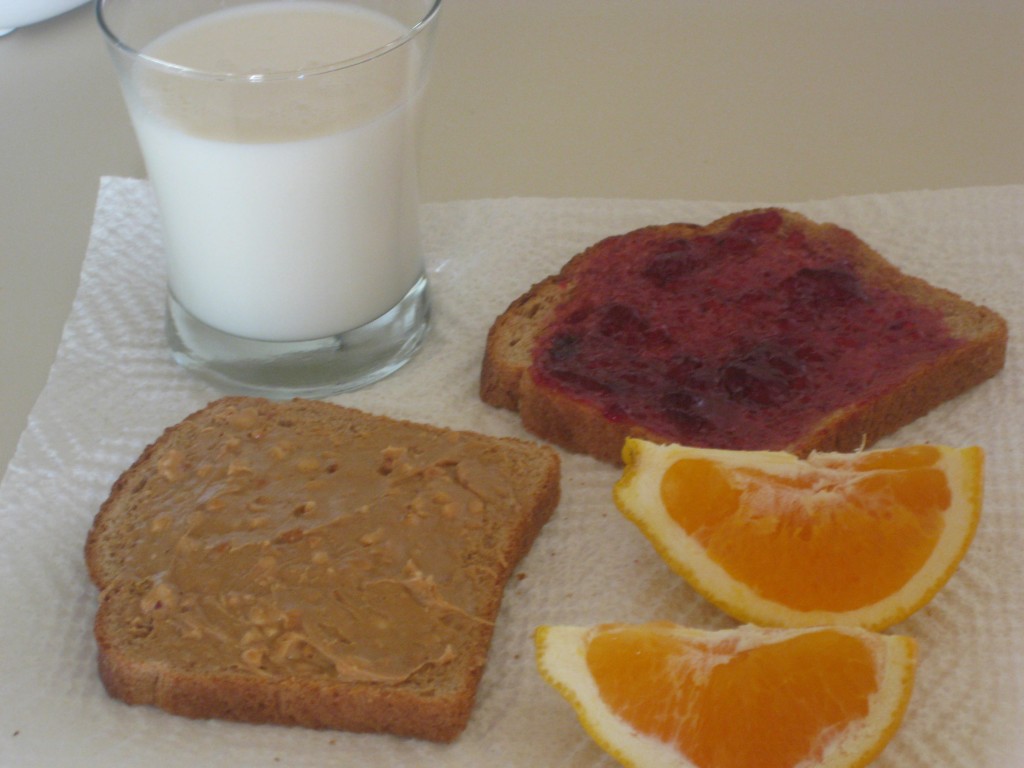 Great way to fuel after doing some cardio to Crunch Fat Burning Dance.  I hope my neighbors downstairs are okay with my hip hop and stomping in the morning. (kidding I'm actually really light on my feet). I said I'd only do 30 minutes but I went ahead and finished the DVD of 45 min.  I feel like I have more energy after morning fitness.
Plus I felt like I had no rhythm when I first turned on the tape, due to sleepiness
I love Jennifer Galardi; wish she had more workouts on Exercise TV.
Happy Hump Day…off to work.
Do you prefer morning or evening workouts??
Related posts: