Blogger Dinner 2009 Style
SATURDAY
The Blogger Meetup I have been waiting for all month finally arrived.
Dinner with Trinity(Haiku Tofu), Heather (Then Heather Said) and Kels (Kelsey Toney).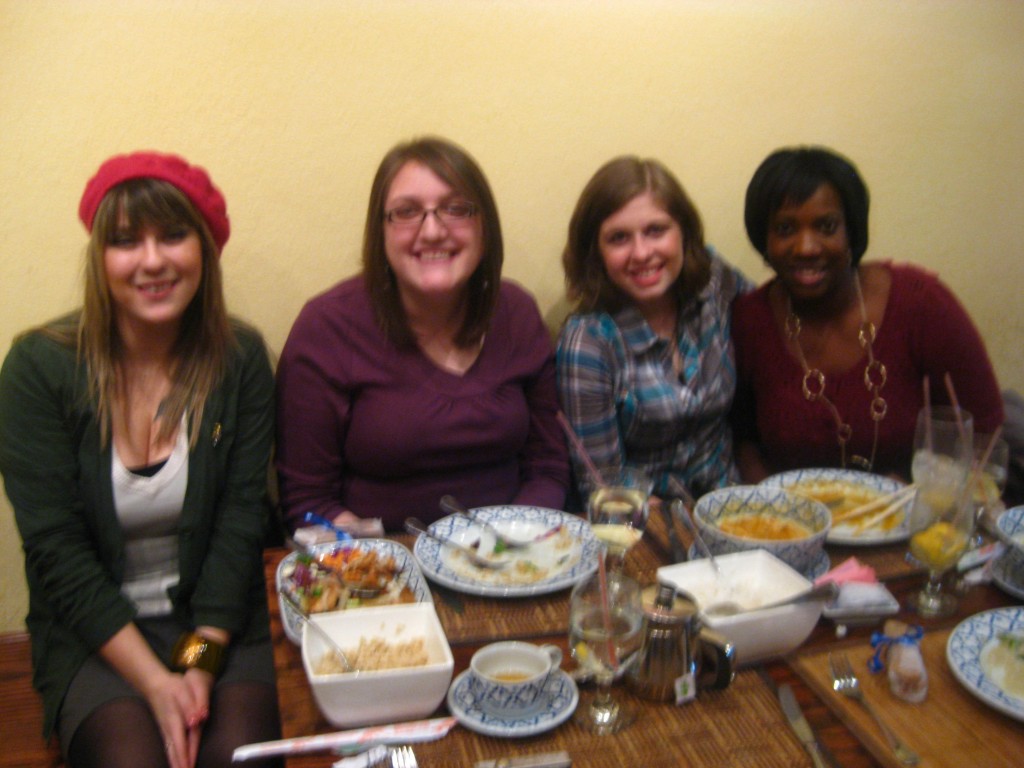 The best Thai food I have ever tasted.
Trinity and I
Trinity baked everyone vegan almond crisps…she's so sweet!
I haven't been to Sweet Basil in months, so I tried the Green Curry Chicken.
The waitress asked how spicy, on a scale of 1-5 and I went with #1…I'm a wimp
The Curry was very spicy but also delicious.
The Table was filled with good food.
Dessert was on the Agenda and we had our eyes set on Froyo!
My yogurt story:
Raspberry yogurt
Pistachio yogurt
Mango
Strawberries
Raspberries
Granola
Heather and I enjoying the fro-yo.
Trin and Kels being whimsical.
A great Foodie Christmas and Blogger Dinner. I'm very happy to have blogger friends in Texas, but also in the same city!
What was the best part of your Holiday?  Did you enjoy time with family and friends?
Thanking every Reader for a great year, especially the past 5 months of blogging at this domain. I've met so many lovely people and appreciate all the comments, advice and love you've shown me. I can't wait to see what 2010 brings…I'm ready!
See You In 2010
Related posts: