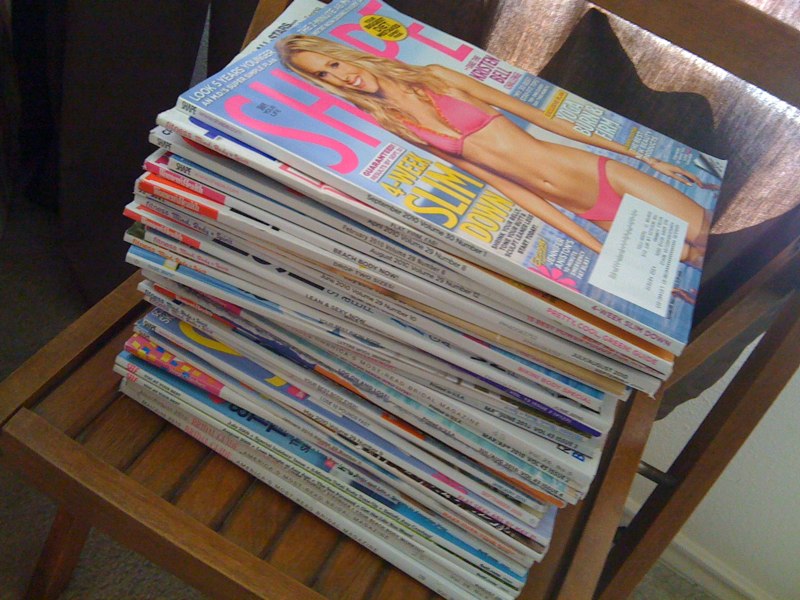 As I pack up the apartment, more and more magazines pop out!
Kitchen, living room, guest room, bedroom, shelves, drawers… they are everywhere.
Why do I love health magazines?
fitness tips, healthy recipes, success stories and the latest fitness equipment.
(As I write this post, Chris comes from the bedroom with a stack of running magazines).
I've been searching for this lost stack for awhile now!
ps. My love for magazines does not come at a high price. I found this website, where every week they have magazine deals. All my subscriptions cost under $2.00 a year!!
What's your favorite health magazine? What's your favorite section that you love to read?
I have a hard time throwing them away too, maybe I'll host a book & magazine swap party, after settling into the new place!
Related posts: