In the midst of packing & moving, I was able to go out  and enjoy a nice dinner with friends.
Jeremy, one of my best guy friends, and another friend named Steve, made reservations at Go Fish Ocean Club in Addison, Texas.
I'm pretty sure this restaurant is popular for the delicious food, but also for the Executive Chef, Tiffany Derry! 
Tiffany Derry is currently one of the final five, on  "Top Chef' D.C. "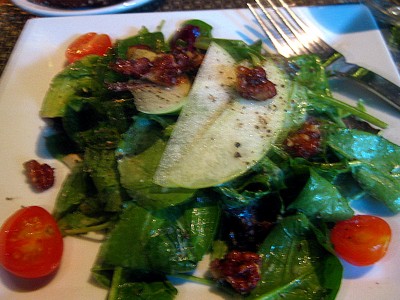 House Salad: mixed greens, candied spicy walnuts, apples, cherry tomatoes and honey whole grain mustard dressing.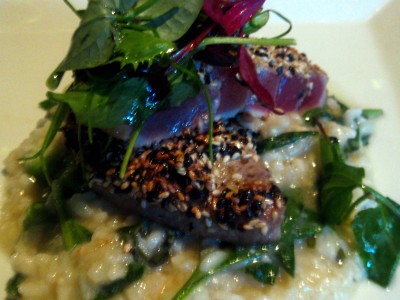 Hawaiian Tuna: Sesame seed crusted/Spring risotto/Lemongrass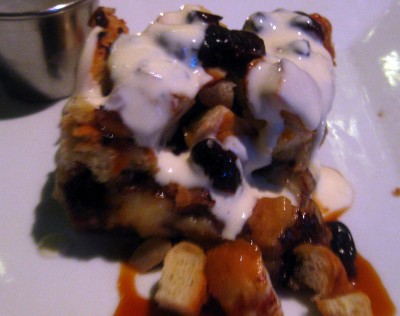 Chocolate Croissant Bread Pudding:Dark & White chocolate chunks, cherries, almonds, and crème anglaise
Every course was amazing, and I look forward to visiting this restaurant again!!
(Note to self: remember to charge camera battery the night before)
Any restaurant weeks going on where you live?  Have you tried a new restaurant lately?
Related posts: